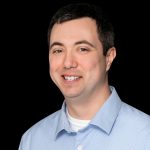 Kenneth Beedle
Broker
A little about me
Hello! My name is Ken! I am excited to be working as a real estate broker with The Messa Group!
A little bit about me: I am an active duty United States Army service vet. My lovely wife, Desirae, and I are the proud parents of four wonderful boys: Miles, Chance, Rowan, and Tristan. I have been in the customer service industry for a little over 20 years and have always liked helping others.
I consider myself a dog person, but I love just about any animal I've ever met. We have one dog named Jax and one rabbit named Cookies. I'm also a pretty big nerd and love most things fantasy and sci-fi. We get together with friends about once a week and play Dungeons and Dragons, Magic the Gathering, and several other board games and activities. In addition to more analog style gaming, I also enjoy playing video games with both friends online and my wife and kids.
I have a background in sales and property management, in addition to my military experience involving the patriot missile system and feel fortunate I am continuing to work with people. Working in the real estate industry provides me with a genuine opportunity to help people with one of the biggest investments of their lives, their home. I look forward to building strong relationships and helping my clients find a home that truly fits their needs, or alternatively sell their home and begin the next phase of their journey.
I am very excited to meet you personally and learn how I can be of help to you.