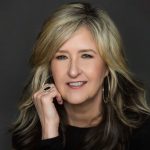 Kristin Winslow
Broker
A little about me
I moved to Washington from Chicago in 2004 and settled in the Snoqualmie Valley with my two amazing daughters, looking for a fresh start. I have never looked back or regretted making that decision, as I have loved raising both of my girls and sending them to college here.
My background is in insurance, finance, and estate planning as well as property and casualty insurance. My dad and I started our own company which we ran successfully for over 20 years. At our height, we had 800 insurance agencies and brokerages under us. This experience provided me with very valuable financial experience which I bring with me to the Messa Group.
I love that real estate ties in with my planning and financial background. I now get to help people with one of the largest investments of their lives! I love all aspects of real estate but especially that I get to help people achieve what they may have only dreamed of.
As a real estate broker, I am dedicated to my clients and their happiness. Whether it's finding the perfect home or investment property, or selling their current home or property for the best possible price in order to take the next life step, I go the extra mile to ensure my clients are taken care of.
I enjoy great relationships with my clients and work diligently to scope out market trends to ensure my clients are well informed and empowered. Serving the community by investing in the people who live and work there is also a personal commitment.
Let's go on the journey together and enjoy building your future!!
Past President, Snoqualmie Valley Women in Business