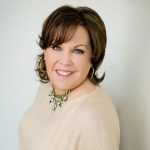 Alicia Messa
Owner/Broker
A little about me
I have been in the real estate industry since 1987 with over twenty-two years direct experience as a real estate agent and in the construction industry. What led me to want to become an agent was actually a bad experience I had as a first-time home buyer. While I loved the experience of searching for our first home, I was distressed by the lack of communication and follow-through from the real estate agent representing us. That experience led me to develop a passion for wanting to become a real estate agent and deliver concierge-level service to my clients.
Over the years, I have helped countless buyers, sellers and investors achieve their real estate goals. My clients are well taken care of, and feel at ease knowing that I am their advocate, looking out for their needs all along the way. My knowledge, connections and negotiating skills – along with consistent communication – help my clients have as stress-free of an experience as possible.
My ultimate goal in both my personal and professional life is to give 110% of myself in whatever role or task I decide to take on. That is just how I am wired! My passion, outside of real estate, is building connections and communities through developing strong one-on-one relationships with individuals and business owners.
These beliefs shape my business as a real estate professional and, in turn, shape the experiences of my clients in the home buying and selling process. My pledge to my clients is that they will be educated and informed at all times; that I will be easily accessible and there for them with answers and/or connections whenever they need me to be; and that I will make a positive impact on those I serve, and the communities I live and work in.
On a personal note, I am a wife and proud mother of two children. My husband is my best friend, and our family and close friends are our world. I feel very fortunate to have such a wonderful support network. I strive to "pay it forward" every opportunity I get. For my family and me, it's truly about quality of life; living purposely, enjoying ourselves and being good people.
President, Keep It Local Snoqualmie Valley
Board Member, Snoqualmie Valley Community Network
Board Member, Snoqualmie Valley Chamber of Commerce
Member, 100 Women Who Care
Member, Snoqualmie Valley Kiwanis
Member, Snoqualmie Rotary
Member, Snoqualmie Valley Women in Business
Ambassador, Front Row Foundation
Kindness Ambassador, Ultimate Vision